Adult Lifestyle Tips To Care For Your Toy
You've read our guide to buying a new sex toy. Now it's time to find out how to look after your sex toy. Looking after your sex toys is a serious business and will dramatically increase the Life Of Your Toy.
]Whilst we have already explored the concept of cleaning your sex toys on a previous page. We'll rehash that a little here. There are a myriad of other tips and trick that you need to consider in order to ensure that you get the most out of your personal investment.
Your pleasure is not something that should be reckoned with. We certainly do not want to see you in the position of your toy breaking down at a pivotal moment.
For the best instructions – make sure you come down to see us at Adult Lifestyle Centres. We can give you detailed instructions and guidelines about your specific toy. This guide should only be considered to be broad and basic.
Sex Toy Care Guide
1. When purchasing
A medical grade silicone toy always use a water based lubricant. This will prolong the life of the silicone and keep it feeling new use after use. Silicone and liquid silicone do not usually bode well, and will often result in the toy becoming sticky and tacky.
2. Waterproofness.
We established in a previous page, that sex toy manufacturers are not regulated. This means, that they don't always have to tell the truth on their product packaging.
Waterproof vibrators are incredible for creating a wet experience in the bathroom, shower, spa and are anything but difficult to clean. Since they can be pretty much submerged under water. Majority of vibrators on the market appear to have some kind of waterproof accreditation, yet they're not all the same.
It's essential to know the distinction between what is a "splash proof" and completely "submersible" toy.
Splash proof
Implies that your vibrator is not waterproof. But rather can be wiped with a damp cloth and toy cleaner to clean it. Some splash proof toys can handle the shower, other may not. It's your call as to whether or not you want to risk it. What you're looking out for is small cracks and crevices which may let the water into the battery compartment or electrical compartment which is where you're going to get screwed over.
If your toy has a small little rubber ring with the battery compartment. It is important that you check this ring each time before you use it. If it's broken or deteriorated then your toy is no longer going to be splash proof.
Submersible
Implies that the toy can be used when totally under water. These types of vibrators will most likely be rechargeable. They use a specific kinds of charging mechanism which ensure that the battery is kept totally separate. Think conductive charging like we-vibe and JimmyJane.
3. Rechargeable toys
Really are worth the extra few dollars. Unlike when they first came out, rechargeable toys are reliable, quality designed and still powerful. They're generally made from better quality materials which will last longer. And they're usually stronger so you can justify the extra cost from the battery costs that you're saving.
Many rechargeable toys have warranties whereas battery powered toys do not.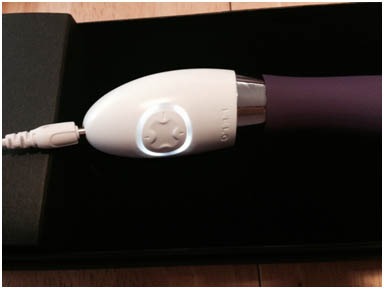 4. On the note of batteries
Do not use rechargeable batteries. Rechargeable batteries that you buy from the supermarket are completely different to the batteries that you'll find in a rechargeable vibrator. You'll discover that when using rechargeable batteries you'll lose some of the power from your toy.
5. Still on the topic of batteries
Make sure you remove your batteries from the toy after each use. Unless you're going to be using it daily (which is unlikely). By leaving the batteries in the toy you're still leaving a small charge in the toy which can burn out the circuitry, cause the battery to leak, or cause rust and corrosion issues with the toy.
Increase The Life of Your Toy
6. Find your old vibrator boring?
Use a warming or cooling lubricant if you would like an added sensation, Silicone based Lubricants such as Pjur offer a range of products designed to either warm, cool, numb, delay ejaculation or improve the comfort levels when using a toy.
7. Always clean your adult toy after use
Make sure that you follow the care and maintenance instructions that are associated with your toy. We've mentioned this a few times, but double check to see if your toy needs a particular cleaner or if it's going to need additional products such as corn starch after cleaning.
Don't skimp on this bit! Look after your toys and they will be sure to look after you.
8. Toy storage is just as important as cleaning
When it comes to making sure that your toys are clean to use and ensuring that they last. Do not store toys next to each other in a way that they are touching, some materials will react with each other and before you know it, and your favourite toy will be ruined!
Where possible, keep toys in their own carry bags and before storing make sure that they're completely dry. A good thing to do is to stick them in lint free bags or nylon stockings to protect them from dust and other nasties.
9. Toy inspection.
It is recommended that you do this before using your toy. Closely examine the toy looking for marks or imperfections. Look for cracks, because cracks will be the harbinger of germs, bacteria and potentially nasty infections.
If the toy has an unusual odour, more so than usual, then this is another cause for concern. Products will generally release an odour as they're breaking down, and this is the sign of something that you most certainly do not want to be putting into your body, same goes for toys with any unusual marks or discolouration spots. If the toy has a battery compartment, open it up and check for rusting or any other marks for concern. If there are any calls for concern, don't risk it.
Throw it away and get something new. It might be a little tempting, after all this is your favourite toy, but under no circumstances should you use it – did I mention the risk for infections?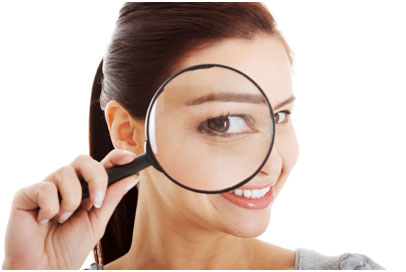 10. Versatility.
Think about your toys and what else they can be used for within their safe range.
Dildos with a suction cup are great to use in the shower or bath and can be suctioned to a hard surface?  But did you know that the suction cup could also be used in conjunction with "o" ring and be put into a strap-on harness to become a strap on compatible toy?
By rethinking how a toy can be used, you might be able to prolong its life and increase the enjoyment for all.