Visit The Adult Lifestyle Centres Testimonials Page
Have a read of some of the glowing testimonials for Adult Lifestyle Centre Kogarah and Adult Lifestyle Centre Canberra.  Don't forget to check out our range of sex toys for couples and singles online at Adultsmart.
Testimonials

My Wife And I Went To ALC In Caringbah, The Staff Were Really Helpful And Recommended A Bunch Of Adult Toys To Help Our Stale Sex Life.
Michael And Amanda (Cronulla)
Being Gay And Living In Western Sydney I Didn't Know There Was A Gay Friendly Sex Store Out Here And Had Always Gone To The City With My Bf. One Of The Staff Did A Talk At Our Health Centre And Gave Us Some Really Good Information. It's An Awesome Store In Penrith
Mitchell (Emu Plains)
I Travel Up To Sydney To Visit The Kogarah Store Every Two Weeks With Work. Massive Store, Great Selection. The Staff Always Remember Me And Are Incredibly Helpful In Pointing Out New Stock. Always Something New Here
John (Wollongong)
My Girlfriends And I Visited Park St In Our Lunchbreak Over Christmas For A Secret Santa Gift. Ended Up With A Bunch Of Presents Just For Me. Didn't Feel Sleazy Or Dirty At All.
Jenny (North Sydney)
Biggest Selection Of BDSM Products I've Ever Seen In A Store. Saved My Weekend When I Didn't Have Anything To Wear To A Fetlife Munch.
Suzanne (Bankstown)
Live Near Orange And Get All My Fetish Gear From ALC Penrith. Not As Big A Selection As Their Other Stores, But Always Happy To Order Me In Exactly What I Need
Richard (Orange)
Kogarah Is The Biggest Store That I have  Ever Seen It's Like A Warehouse. Everytime I Visit Sydney I Bring Down An Empty Suitcase Just Shopping. Even Left Something Behind Once And They Posted It Up To Me. Amazing Service
Malcolm (Toowoomba)
Theres A Bunch Of Stores That Are Closer To Us, But We Always Return To ALC For The Service And A Good Laugh. Can't Recommend The Staff Highly Enough
Kimberly And Nicole (Newtown)
Im A FIFO Miner, ALC Told Me About Long Distance Toys To Help My Relationship With My GF And Never Been Happier
Matthew (Perth)
Went In For A Girls Night Out Once, Loved It So Much That Im Now A Regular! Thanks Alc
Jessica (Liverpool)
Park Street Has Been My Regular Store For Over A Decade Now And I Would Not Go Anywhere Else.
Bob (Potts Point)
ALC Is So Much More Than A Sex Store – I Have Gone In Just For Advice And They have Always Been Up For A Friendly Chat
Timothy (Mt Druitt)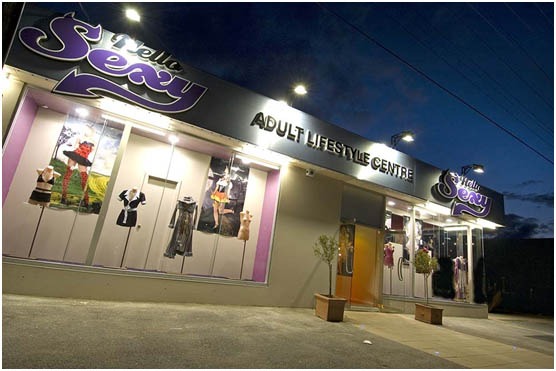 Adult Lifestyle Centre Testimonials
I cannot emphasize enough the importance of having this testimonial page for the adult lifestyle centres in Australia. Testimonials are a powerful marketing tool that can make or break a business. They are a reflection of our customer experience, and they can influence potential customers to choose our business over your competitors.
A testimonial page is a collection of reviews from satisfied customers, providing social proof that our business is reputable and trustworthy.
Adult Lifestyle Centres Australia
Our Adult lifestyle centres in Australia are a unique type of business that requires a delicate approach when it comes to marketing. These centres cater to a niche market. It is important to create a safe and welcoming environment for customers to feel comfortable.
This curated testimonial page can help to establish trust and credibility with potential customers. By showcasing our satisfied customers who have had positive experiences. We hope to create a positive image for your business and attract a wider audience.
Customer Reviews
A vital component of any testimonial page. They provide insight into the customer experience and give potential customers an idea of what to expect. Reviews can cover a variety of topics, such as the cleanliness of the centre, the professionalism of the staff, and the quality of the services provided.
By including a range of reviews, we hope to give potential customers a comprehensive overview of our business and what we have to offer.
We hope that this well-crafted testimonial page for adult lifestyle centres in Australia can be a game-changer for you and our business. By showcasing our satisfied customers and providing social proof that this business is reputable, we hope to attract a wider audience and establish trust with potential customers.