We're lucky to live in a time where women are taking up more powerful positions in society that can afford to Hire A Male Escort.From the world of politics to the corporate sphere, women prove themselves to be ferocious in taking what's theirs.
One of the side effects of having a busy career is the lack of time or maybe you just don't want to have sex with your spouse. Not just free time that we set away for leisure, but in the most general sense. This is to be expected, of course.
No time for Relationships
But that can lead to women not having time for developing emotional relationships. Relationships that take a lot of work, trial, error, and wasted resources.  And because of this, many women are hiring companions for their emotional needs. Instead of going out hoping to meet someone worth their time, women can employ someone who will meet all their emotional needs without all the fuss.
Well, welcome to the world of gentlemen for hire!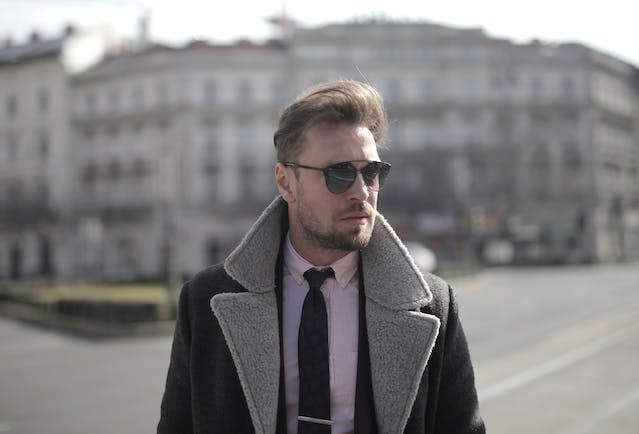 What Exactly Is A Gentleman For Hire?
Gentlemen for hire are straight lads whose job is to give you company and make sure you have a good time. They are trained in social dynamics and human connection. Because of this, they can offer services that satisfy your needs.
In this case, we're talking about non-sexual male escorts.
These are men you can trust to hold a quality conversation with anyone you can think of. Because their main job is to provide good company whenever and wherever you need it.
We're talking about attentive, educated, charismatic men who offer a genuine service that's very much needed. Second you decide it's time to stop, they'll stop. This might seem slightly odd to some. But the male escort industry is booming, and many clients are drawn to it.  Description thus far doesn't even begin to cover the full potential of a male companion, though.
Namely, these lads can be there for you emotionally, as well.
Think of it as having a kind and caring friend that's always a phone call away but never troubles you. Perfect, right?
Why Would You Hire A Male Escort?
The bottom line is that companionship is still a service and should be treated as such. There are no hidden expectations to worry about and no emotional investments beyond your comfort zone.  In other words, there are absolutely no strings attached, and that has many benefits.
Women turn to these lads whenever they're emotionally dissatisfied, lonely, bored, or need excellent company for a social gathering. These are perfectly valid reasons to seek out a male escort.
 You're able to set up a meeting, express all your needs and expectations, and have them fulfilled.
Afterward, you both go your separate ways, and everyone's happy!
Escorts will not expect anything from you other than meeting your end of the agreement.
It's a fair and respectable service, and they treat it accordingly.
That's why they're professionals.
Male Escort Services In More Detail
So far, we've established that these fine lads are terrific conversationalists, charming and passionate about giving women what they need in a companion.
But what are some more specific examples of hiring a male escort?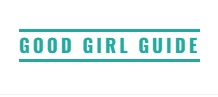 Let's look at a few situations.
Say you're in town for just a night or two, and you're thinking of going out but don't have anyone to join you.  Maybe there's a screening of a movie you've been dying to see. But none of your friends are as excited as you are. Perhaps you've been invited to a casual party full of strangers and would prefer someone to make you feel safe.  Lastly, what if you just want a simple, quiet dinner with a lovely man you can talk to?
These are all everyday situations that we find ourselves in at some point. Of course, you want the perfect company for these occasions.
Gentlemen4Hire provides just that.
You hire a man who listens to you but is not your therapist. You receive an emotionally available friend that doesn't seek to seduce you and take you to bed.  What's more, you can expect these gentlemen to be educated in various fields and discuss your interests.
Escorts regularly keep up-to-date on political affairs and arts, sports, science, and similar topics, making them shine in all kinds of scenarios.  Plus, you can be sure that you won't be taking out a random slouch who doesn't take care of himself; quite the opposite. Gentlemen for hire invest a lot of time into their looks.
Your companion will always dress for the occasion and treat everyone with respect.
Benefits Of No-Strings-Attached Dates
While conventional dates come with their own charm, they also often come with baggage. There are always expectations that either party feels like they have to meet, whether it's a level of emotional investment, future meetings, etc.  In short, sometimes, it's just a lot of work.
Inviting a companion on a date is a different story
There's a lack of pressure that makes the experience more enjoyable. You don't have to settle for compromises. You don't have to meet anyone's expectations. And more importantly, you don't have to worry about your date's motives or subtext.  Everyone goes through some bad and even outright embarrassing dates. Escorts take care of those problems.
They won't force anything on you or expect you to call them back. The only thing that matters is that you have a good time, and that's really it.  The best part is your escort enjoys this, as well. They want to be there for you; they want to provide you with a beautiful time. All male escorts enjoy the company of women who know what they desire.
So, while it is a service, it's still a very genuine connection.
You Set The Terms
On the topic of a good time again, you get to decide how you're going to spend time with your escort.  Many women discover that spending time with a man fully controlling is very liberating. How could it not be?  Before the date, you talk everything over with your lovely companion, including the details of where you'll be going, for how long, what you expect of them, etc. In short, you set the rules of engagement, and they happily follow.
Considering all of the above, it's clear why so many women take up male companions' services.
Wrap-Up
Hiring an escort is sometimes conflated with prostitution by laymen. Although it's the farthest thing from it. What some consider taboo, others find liberating. They even welcome it with open arms.
Simply wanting a good time without compromise isn't too much to ask for, really. If you wish to spend your days and nights with dashing lads who won't fail to make you laugh. Or listen to your problems without lecturing you, look no further than a male companion.