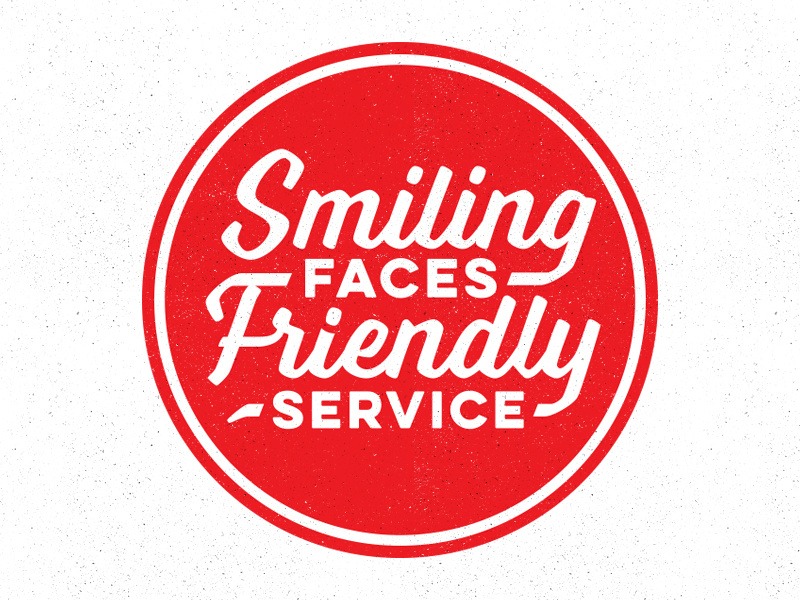 Whether you have just come of age, or have decided to spice up your life with some new accessories, we're here to help at our Adult Lifestyle Centre Kogarah.  Your first time in adult stores can be daunting, but let me reassure you. We get many first time customers and we want this experience to be amazing and comfortable for you.
Our experts are friendly and welcoming and can help you find the best accessory to go home with.
Upon Entering Adult Stores
Tell our experts that it's your first time. We will give you the grand tour and brief crash course regarding the types of toys and accessories that we stock. And which will be the best in regards to materials, warranty and power duration.  We understand that you may feel embarrassed or shy. Of course, we will give you space but are certainly available if you need us.
If you have any questions, don't hesitate to ask.  We believe that asking questions is how you learn. If we can help you leave feeling more empowered and more knowledgeable then we'll be just as happy as you.
Questions That We May Ask
What we ask are to help determine what kind of stimulation or preference you might have in order to ascertain the right toy for your needs.
Do you prefer internal or external stimulation?
Internal and external stimulation can feel very different and people and knowing this will help us show you which section of the store for you to look at to narrow down your options.
Vibrations aren't for everyone, and there is a scale. Some people prefer deep rumbling vibrations, others can prefer a more subtle feel. Some prefer no vibrations at all. We have options for all.
Do you have a toy cleaner and Lube?
Toy cleaner is an important part of owning a toy. Toys need to be cleaned after every use to stop bacteria growing over time, and elongating the life of your toy. Lubricant comes in many forms and feels.  Silicone lube is thicker, but should never be used on Silicone toys.  For silicone toys always use a water based lube to prolong the life of your toy. When purchasing flavoured lubes, always make sure that the lube uses stevia or artificial sweetener. Real sugar can increase the risk of infections.
What colour would you like?
Picking a type of toy or accessory may seem intimidating, and overwhelming with the amount of choice in our store. Once you have narrowed down which one you would like, chances are there will also be different colours
Why We're Not Like Other Adult Stores
We strive to break the stigma, with sexual positivity, knowledge and exceptional, friendly service.
Our Stores Are
Safe and open spaces without judgement.

A confidential service and will act in your best interests during your time with us.

Well stocked with reputable brands and excellent quality.
Our Expert Staff Are
Here to assist you.

Have a range of expertise and knowledge regarding our toys, lifestyle and anatomy.

Can make suggestions to give you the best toy possible.
Adult Stores are Fun
So, adult stores are fun, stores of pleasure, and stores of eroticism.  World's first adult store was opened in Germany in the year 1962. From that time on wards, many adult stores have opened up throughout the world in many countries. Adult stores basically sell goods related to pornography, lingerie, vibrators, adult entertainment, clothing etc. In the adult industry adult stores have very much importance for sexual lifestyles and romantic endeavours.
These adult stores are based on laws by different countries. In some countries like India, adult stores are completely banned while in some other countries, adult stores are banned for minors. At some places even adult movie theaters are also there.
Renowned Adult Stores
They are renowned stores worldwide whom many people can recognize and talk about with each other. These top adult stores basically serve the customers well and do their utmost best to satisfy there requests. There also many online adult stores which cater to the needs of adults who are not ready to go to sex shops in person. They wish to shop in secrecy.
In many countries adult stores sell DVDs, sex videos, magazines
Adult stores have also been operating since the early 1960s in Australia.  First adult stores were in Sydney! Australian laws are there to regulate such stores. Some adult stores are below the ground, not in direct vision of the general public. In United Kingdom adult stores have licenses but they have certain restrictions. Like they cannot show case adult products from the shop.  Adult goods should not be visible from the streets.
Also their windows or glass panes should be covered with posters and a warning symbol is also mandatory to be put outside the shop. Minors under the age of 18 are strictly not allowed there.
Canada also has top 10 adult stores.
Age of consent in Canada is 16. But a person has to be over 18 years in order to have access over pornographic things. People of Canada have accepted these adult things. In a country like Bulgaria, adult products which are famous in Europe are available.  It all started in Bulgaria in the year 1991.  But in an Asian country like Singapore, although adult stores are there, but still it is not that wide spread.
But these stores various adult products like sex toys and lingerie. In a country like United States of America, the Supreme Court has completely legalized adult stores.
Everyone knows that USA is home to many top 10 adult stores of the world.
World's sex hub is located in California, home to many world famous porn stars selling their own customized toys. Before in USA, these stores were only famous for men. But now, females also visit regularly. Italy had its first sex shop in 1972 now many stores have opened.
If it is your first time in an adult store or you are uncertain of how to act or what to do in an adult store, you don't have to worry. Adult shops are just like any other shop. I have listed a couple of points below which will make your shopping journey more pleasant.

6 Adult Shop Tips
First, browse their only
sex toys
shop
It is prudent to do some exploration at a virtual store before you make a beeline for a genuine shop. Look at what sex toys that the online shops bring to the table and, when you find what you like, make a note of the item name. At that point head on down to the shop and make your buy.
Go there with a sweetheart or companion
Whether it's your closest friend or an acquaintance, it's always lovely to have company that way you don't have to do it alone. Even if you don't have someone to go with makes friends with the sales consultant, they'll be more than happy to help you.
Don't condemn
When you stroll into the shop, be friendly and say "Hi, how are you?". The staff members are there to help you as much as possible.
Consult a adult store staff member or sales consultant
The general population who work at sex shops are acquainted with every one of the items in the store, so don't be modest — request help. Sex toys can get costly, so you ought to be very much educated before you make any buy. Ask questions and ask if you can see how the product runs, they'll put batteries in it and show you what it's all about.
Act natural and relax
On the off chance that you think something is silly, it's OK to show it. The first occasion when that I went to a sex shop, I laughed a lot. Try not to stress, as people like different things, that's why the store exists!
Visit the store when there it's quiet
While there is no certification that there won't be anybody there at any given time, weekends and night times will more often than not harvest a greater number of customers than, say, early Tuesday morning. In case you're agonizingly modest about setting off to a sex look interestingly, take a stab at heading there on a weekday with the goal that you can completely see how the foundation functions.