Now, more than ever, people are looking to save a dollar or two getting Bang For Your Buck in everything they do, and rightfully so!
Prices for even the most essential things have skyrocketed, and finding fairly priced items in shops is harder to come by than ever before. Regardless, because of this, people have been neglecting larger investments into their sex lives. Thus people are neglecting investments overall. In this article, expect to learn about some fantastic, low cost (<$100) but high quality sex toys to improve your sex life in ways you could never imagine.
Pleasure On A Budget: More Bang For Your Buck
I don't know how much things cost at your local sex shop, but let's hope they're not too different!  These are great for everyone to break the boredom in isolation because of Caronavirus restrtictions.
Vagina-Havers
Ever-faithful bullet starts us off here. Adam & Eve, I'm certain, will make a few appearances in this article, as they are a quality brand selling well below market value for toys of similar quality, and the Blue Diamond is no exception. Tiny but mighty, this finger-sized bullet packs a real punch, and comes with the ever-important ability to be recharged, saving you the hassle of buying the world's most inconvenient watch batteries.  Blue Diamond is a steal, and is perfect for those both experienced and inexperienced in the world of sex toys. It's a must have, so swing by and pick up the Blue Diamond before it's gone!
King Cock Vibrating Stiffy
This is arguably the biggest steal on this list.  King Cock is an incredibly reputable brand. Creating high quality products and incredibly realistic dongs for a good time all around.  King Cock Vibrating stiffy is their classic dong, but with all the advantages of a vibrator. Coming in 3 sizes, the Vibrating Stiffy is something you need in your arsenal. And while the vibrator isn't the strongest in the world, it still packs a punch. Due to its waterproof-ness, it's bound to make shower or bath time infinitely more enjoyable!
When the wise Hannah Montana once said, "You get the best of both worlds", this toy is actually what she was talking about.  And while I'm sorry for ruining your childhood, I'm not sorry for introducing you to this toy.
Victoria is a smaller rabbit-style vibrator, and is perfect to take travelling due to its smaller size. Similar to the Blue Diamond, this toy is tiny but mighty. Sporting 2 motors in the two places you would want motors. Vibrations are the strongest on this list, with the unmistakable buzz we have all come to love.
Simple, rechargeable, and exactly what you need.

Penis-Havers
As I've mentioned in other articles, male masturbation toys are often shamed a fair bit, regarded as crude, and well, gross.  And while the stigma women face (see; all of time) is considerably worse. Men are victims of their own pride, and thus neglect investing into their pleasure. Fleshlight has earned both fame and infamy, being regarded as one of the highest quality male sex toys available. But also gets ripped on the most due to their publicity.
Regardless, the Grip is a great place to start if you've never bought a toy for yourself. Sporting some impressive nodes and ridging on the inside, you'll never want to use your hand ever again. And with a grip (hence the name) for your fingers to sit in like brass knuckles, it's perfect for shower use as it'll never slip out of your hand.  Grip comes with a drying case, made to prolong the life of your toy. So Fleshlight has all your bases covered. It's fun, simple, and can be used with a partner, so what's not to love?
As much as I've tried to avoid gendering products, this one has man in the title.
Regardless, you can use this toy ignoring that. The Wand is a powerful masturbation too made to stroked on the shaft, and boy it does that VERY WELL. Paired with plenty of vibration patterns, and total waterproofing.  I can again encourage a good shower time with the use of these anal sex toys.
With deep rumbly vibrations, and a glowing recommendation from Rocco Siffredi (a porn star who has done- wait- how many movies??). This toy is discreet, sexy. Is sure to improve everything from a quick morning shake to an intimate moment with your partner. It's rechargeable, again avoiding those pesky batteries, and is an absolute steal. Pick it up before it's gone!
Twist and Shout!  Tenga flex is one of the weirdest toys we sell. At first glance, it's a pretty stock standard masturbator. But upon further inspection, you'll realise the entire casing is a malleable, twistable, flexible home to one of Tengas incredible internal sleeves.  Flex doesn't really replicate the real thing; it's better. With an internal vacuum activated by covering the hole at the top of the toy. This toy can go from simple strokes to twisting, toe curling suction in seconds.
Easy to clean with a removable sleeve, and incredibly discreet. Tenga flip is perfect for someone to keep things on the DL, if nosey roommates or peering parents are ever an issue. It's cheap, simple, and INCREDIBLE.
There are incredible options out there for everyone.
At so many different price points, so no matter what, you can enjoy a toy.  These toys are all less than $100, and aren't cheap gimmicks. They're a gateway to a much larger world of personal pleasure. Now you've got one, there's countless others to discover. Swing by your local sex shop, and invest in your pleasure today.
Top 10 best threesome pornstars of 2021
Are you one of those people who love watching threesome pornstars? There is definitely a need for special skills for performing amazingly in such scenes. No matter it is a threesome webcam or a porn movie, it is pretty amazing to see a babe having fun with two people at the same time.  Today, we will tell you about the top 10 best threesome pornstars of 2021 to uplift your senses.
Angela White
Watching this ultra-gorgeous girl in action in a threesome is a very priceless scene that no one should miss. She has a very bubbly personality with enormous real breasts that will make you crave for more.
Alex Blake
A very adorable girl whose fucking nature can make anyone mad. Whether it is a threesome lesbian show or two-on-one banging, she never disappoints her fans.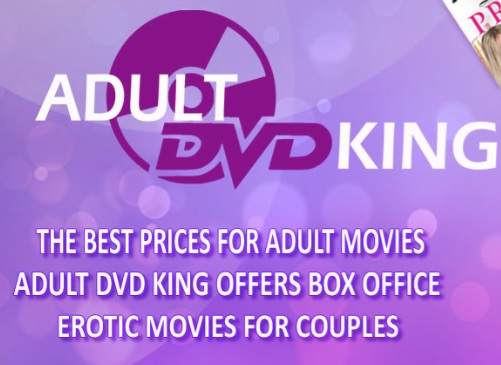 Kristina Rose
A true package having a fully developed butt and perky breasts that give her true bounce while getting banged. Her cock sucking powers can give anyone a run for the money.
Tori Black
One of the boldest pornstars whose moans can uplift the senses of any guy. This sexy girl loves to get covered in a huge load of sperm during porn sessions. She has a very terrific portfolio of long legs, stunning eyes, and ultra toned booty that make her a perfect body for a threesome.
Saya Song
There are very few pornstars who can give better double penetration action than the Saya Song. This tattooed Asian girl looks very slutty in erotic dresses. The way she loses her touch with reality is almost impossible to find, even in a threesome webcam show. So, watching her rolling & screaming is a perfect treat to enjoy.
Ashley Anderson
Anderson is a busty brunette who love performing crazy threesome scenes. Her crazy acting having a cock in the mouth can turn any guy instantly.
It is impossible to complete this list without mentioning this thirsty slut who always looks crazy in her scenes. Phoenix loves getting banged and sucking at the same time.
Megan Rain
Megan Rain is known for providing awesome anal shots during the threesome. You can see her passion for porn during her videos.
Abella Anderson
With amazing booty and ultra-large tits, Anderson is a dream contender for threesome pornography. She loves enjoying two cocks by never missing to cum.
Maya Bijou
Maya is a hot petite girl who loves performing harsh stuff on the screen. This American beauty is a total freak who gives awesome action during the threesomes. She knows how to ride on a cock while having the other one in the mouth.
Which of these babes do you find the most sensual and slutty? Imagine a threesome involving one of them! We are pretty sure that the devil inside you wants to taste their body. Have a happy erotic experience!