10 Sexual Fantasies You Secretly Wish You Could Try
Sex is fun. Even the most sexually liberated people shy away from expressing their sexual fantasies and read sexual advice columns for advice. The good news is that erotic fantasies are normal. It's not uncommon to meet someone on the best hookup sites 2021 and imagine all the nasty things you would do to them. According to sex expert Gigi Engle, many people are ashamed of their sexual fantasies despite them being normal. Engle's advice is that talking about sexual fantasies reduces the guilt associated with these thoughts. Your fantasies might be more common than you thought. The following 10 sexual fantasies might have crossed your mind at one point or another.
    Role Play
It involves assuming a different identity during sex. Besides arousal, role play is an opportunity to discover your partner's sexual fantasies. The first sexual advice for role play is to discuss your expectations and boundaries. You can even pick a safe word to stop the sex when things get uncomfortable. Additionally, don't worry about feeling silly. Think of roleplaying as a game; you need practice to be good at it.
    Threesomes
Going by past findings, one in every seven Americans has experienced a threesome. What's more, one in five considers them appealing. Although it's not always the case, people in relationships want the threesome to involve their significant other. Ordinarily, heterosexual men imagine threesomes with two women. However, most heterosexual women don't have a preference about who is involved. In most cases, people want threesomes because of the perceived sensory overload. Again, being desired by more than one individual might increase your sense of importance.
    Oral Sex
Oral sex is bound to blow your mind, especially with a partner who doesn't always do it. While some people fantasize about receiving oral sex, others imagine going down on their partners. By giving oral sex, you pamper your partner and derive fulfilment from pleasing them. However, not everyone enjoys oral sex. The best advice is to talk to your partner first to ease them into it and educate yourself on proper oral sex techniques. Another piece of advice is to uphold sexual hygiene to keep your lover comfortable down there.
    Submission
Whether you're in handcuffs or a blindfold, submission throws you into your partner's will. The sex is particularly thrilling when you're always the dominant one. For example, a CEO who delegates duties and always gives business advice may welcome the idea of being vulnerable in bed. Another piece of advice for submission is talking dirty. You can address your partner as "Sir" or "Madam" to show who's boss.
    Domination
One partner (dom) guides the submissive lover (sub) through the sexual encounter. The first sexual advice to establishing dominance is incorporating bondage into the experience. You can cuff your partner or restrain them using ties, ball gags, and chains. You can also excite your partner by spanking them. Permission is also an important part of domination. For example, the sub can seek the dom's consent and advice to orgasm or perform oral sex.
    Watching Sex
Some people are aroused when they watch their lover's sexual encounters with others and offer advice to them on what to do. However, voyeurism isn't entirely sexual immorality advice. Some people use the opportunity to see what position their partner enjoys most, so they implement the advice in future escapades. Others even install a secret webcam to watch their partners masturbate. Watching them exploring the senses with exotic sex toys.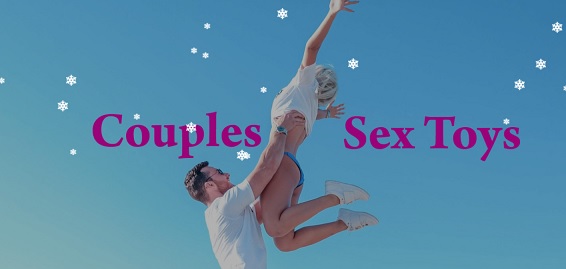 Sex in Public
Fear of getting caught adds more thrill to the sex. For example, you can have a quickie in an alley, movie theatre, or public toilet and leave sexual advice quotes on the walls. Some people even have sex with drawn curtains, hoping their neighbour catches them in the act.
    Romantic Sex
Not the same for everyone. While some imagine slow lovemaking on a rose-covered bed, the idea of romantic sex to other people is a partner who is attentive to their sexual needs and advice. Whatever the case, romantic sex involves an emotional connection with your partner. You can increase the intimacy by murmuring sweet words during sex, moaning your lover's name, offering advice on what your lover should do to you, and cuddling afterwards.
    Cheating on Your Lover
Even if you're happy in your relationship, the idea of cheating on your partner can seem exciting. Maybe you desire new sexual connections or want to know what getting caught feels like. Sometimes, you may think about someone different from your partner when masturbating. This could be your ex, your spouse's friends, or your boss. If you don't want to cheat, the best sexual advice is to ask your lover about some roleplaying.
Sex in Unusual Places
Sex doesn't always have to happen in the bedroom. Instead, embrace the sexual advice of being spontaneous. You can get freaky on the couch as you watch a movie or jump into the shower with your significant other. Romantic getaways also offer a different sexual experience. For example, you can take your partner to visit an abandoned beach with you and make love by the shore.
Don't be Shy
Unless your partner rejects your advice, don't feel shy about your sexual fantasy. But don't burden your significant other with fulfilling your fantasy. You could use sexual advice from erotica stories or porn. A sex therapist from the Sexual Advice Association can also offer helpful sexual advice meaning.
Do you need sex advice? Feel free to ask sexual advice questions in the comments.
What Makes Public Play so Fun?
Most of us enjoy sneaky little play with no one knowing. So why do we enjoy fun sex and public play more when there is more chance of getting busted? This is a question many of us ask our self's and each other. So, let's get digging and find out.
Biggest and most popular and fun parts about public is getting caught
While it's not ideal to be busted. The thrill of knowing whether or not you will get busted is a lot of fun. When we are stressed, our bodies react to the stress. Our heart rate elevates, blood pressure spikes and breathing becomes shallow and quick.
These bodily reactions are very similar to our sexual response cycle. A few experts believe because of this, high adrenalin activities are linked to our libido or sex drive. When doing actions such as zip lining, sky diving or any high adrenalin activities in our brain releases a chemical called dopamine. These chemical increases desire and arousal in a person. All this happens during public sex. This why people report it feels so much better!
It's also all about breaking the taboo.
Amateur Sex in public is a frowned upon act. Aside from the obvious reasons not every want to see someone having sex or masturbating in public. Something we can all agree on though. Being bad feels so good! When breaking the taboo, it's a very freeing act can even make on feel powerful. There is nothing wrong with that! It should always be done with consent and local law in mind. Otherwise, you'll end up wearing the wrong kind of cuffs. Nobody wants that!
While spontaneous sex is always a lot of fun, we always need to play it safe.
Ideally talk to your partner about ideal places that are less likely for you to be busted. There are even some kink clubs that let you have sex on grounds. Just talk to the owner before doing so! If our side is more your thing I'd suggest stay away from heavily crowded or populated areas, such as a national parks or even really late night at a park or nature reserve away from populated areas.
While the fear of being court is fun it can be just as fun without it. Public toilets can seem to be fun but they are very unsanitary and that is a real mood kill. The best piece of advice I can give for public sex is never get ready always be ready! Have a condom handy, make sure female partner is wearing a dress or skirt without panties for easy access!
It's also a lot of fun to start foreplay in public
Nothing can be as fun as no one knowing. For this you require tools for this stealth mission. I suggest the Lovenes range of toys specifically the Lush. The toys have a great blue tooth connection to your mobile device. With all the apps features you can let your partner vibe along to any music playing or to a rhythm of your choosing. Or even just straight feeling the vibes.
Even the men can get in on the fun with the Diamo. The vibrating cock can be worn in public like the lush, if prostate play is something they even have the edge 2. if you're a woman who prefers outside stimulation, I highly recommend the C shaped toy by we vibe the chorus while the blue tooth is not as steady as Lovenes the easy-to-use squeeze remote is just as fun. It's also great to wear during sex unlike the Lush that makes it a little difficult. There is a whole range of remote-controlled toys for public play. These are just some of the toys I recommend due to their quality and functions.
Knowing all this helpful knowledge I encourage you to go and give it a try for yourself.
Remember to be safe and considerate as not everyone wants to watch. Good luck on your stealth mission should you chose reserve it.