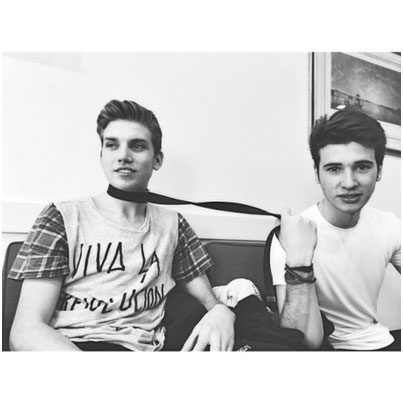 Understanding BDSM – Defining Sex Fetishes
Understanding BDSM and catering to bdsm and fetishes is not always clear to everyone.  Many people that claim they do, are often driven by skewed elements of popular culture.
Fetishes are simply a form of sexual expression. As we begin to break down the taboo's surrounding sex, more and more fetishes are beginning to emerge. This is compounded by the idea that with the prevalence of instant communication methods.  Internet, phones and other forms of technologies. People with like-minded fetishes are beginning to create communities across the globe.
Presence of these communities in turn provides exposure which may cause some people to pause. Hey, that's something I might be interested in.
Let's begin this article though by exploring what a fetish is.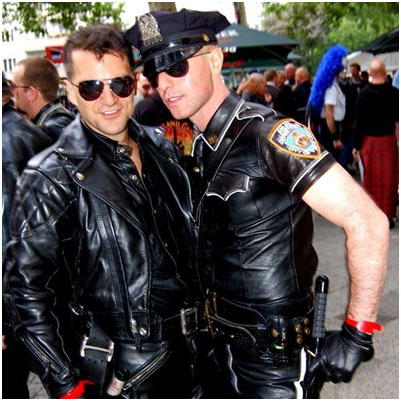 Definition of a fetish is quite broad
As there are a few out there, but they'll generally be able to be pinned down into two categories. A fetish can be seen as a sexual attraction, sexual response. Or sexual fixation to an inanimate object such as lingerie, sex dolls, or even house hold items. Alternatively a non-genital body part such as feet – in all cases these objects have traditionally been seen as non-sexual.
This definition can be quite limiting and also harmful as this definition restricts the idea of fetishism to objects and body parts. Or even the shape of bodies as is the case with people that have chubby fetishes.
This ignores the idea of a (non)-sexual interest in particular activities.
These activities could include such things as Adult baby play, furries, puppy/pony play, or master/mistress and submissive play which do not always have sexual connotations attached to them.
As you can see, the idea of a fetish is as broad as you can think of. Adult Lifestyle Centres do their best to cater for all. Let's run through a few of the fetishes that we cater for acknowledging that we simply do not have the space to run through them all.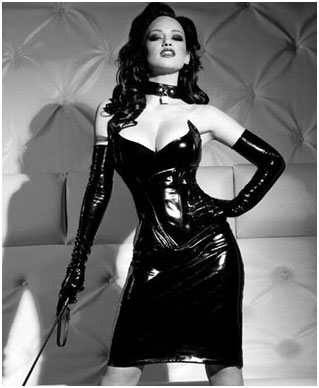 BDSM
We're starting by defining BDSM as it is an encompassing field, with broad and overarching reaches.
Most, if not all, fetishes will have roots within BDSM culture. As a result BDSM is probably one of the most misunderstood sexual practices out there. When certain fetishes are labelled as having roots in BDSM. And where that particular fetish is deemed to be abhorrent, dirty, or abnormal, than it not only affects that particular fetish but also the encompassing BDSM philosophy as well.
Consider the idea of people wearing WWII gas masks or other types of leather masks, dressed in leather and engaging in water sports. Whilst this is a particular fetish it is often attributed to the leather culture because people aren't necessarily aware of different facets of fetishes within the spectrum.
Popular culture has helped alleviate some of the misconceptions of BDSM
Through the incredibly popular Fifty Shades of Grey series, but this has had mixed reviews from both camps.
Fifty Shades of Grey was responsible for boosting sales of bondage and fetish related items exponentially. Most people conclude that it has had a positive effect on the BDSM community. There are some parties though, that label Fifty Shades as an unhealthy relationship and a poor representation of BDSM.
Herein lies the issue – BDSM means different things for different people. There are various 'levels' to BDSM. And there are specific things that individuals may or may not engage in whilst their peers/partners/playmates will absolutely love the activity.
Let's expand upon this by exploring what BDSM means
And unpacking the idea, and why it contains such a broad spectrum before going into some of the specific fetishes within BDSM that Adult Lifestyle Centres cater for.
Adult Lifestyle centres have one of the largest BDSM ranges out there which we source from our favourite supplier Hells Couture. The thing about bondage and BDSM is that there are many levels and facets to this fetish and it is often difficult to define.  Reason for this is often due to stigmas attached to the word and we can break down these sitgmas by unpacking the words.
BDSM has a combination of abbreviations and is generally considered to stand for
BD – Bondage and Discipline
DS – Dominance and submission
SM – Sadism and Masochism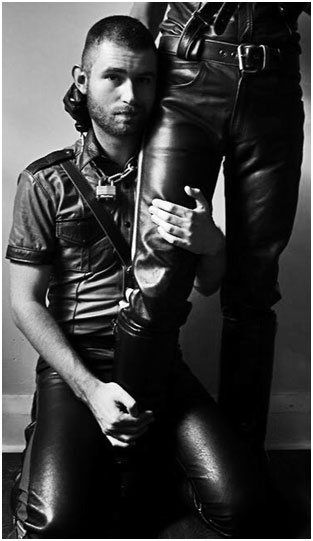 Through these three parts of BDSM many people are often disillusioned when it comes to the discussion of BDSM simply because they are confused by what it mean. Or they are focused on the SM part of BDSM which involves pain and torture.
BDSM however, does not always involve pain and torture
It can actually be one of the more sensual types of sexual play out there. Indeed, many couples find great solace in exploring their fetishes and fantasies through BDSM. They will often find that it brings them closer together as a couple. Incorporation of BDSM into an individual's lifestyle can open up many doors.
Though BDSM can be considered a monogamous activity, many people find that through their incorporation of BDSM they will find themselves in often unique and wonderful relationship positions.  That is one of the most beautiful things when it comes to BDSM, the versatility.
Below you'll find a short list of types of BDSM play that exist.
Bondage.
Cock and ball torture (CBT).
Control.
Erotic electrostimulation.
Edge play.
Flogging.
Golden showers (urinating).
Impact Play.
Needle Play.
Medical play.
Mummification.
Pegging.
Pet Play.
Predicament bondage.
Sexual roleplay.
Spanking.
Suspension.
Tit Torture.
Torture.
Tickle torture.
Wax play.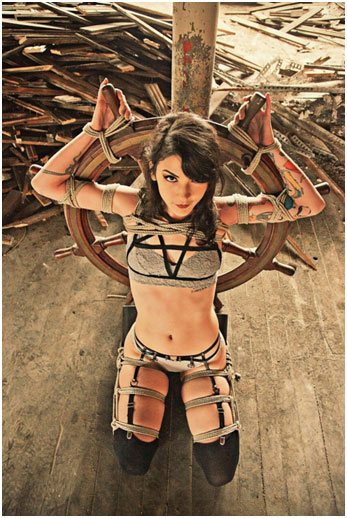 BD – Bondage and Discipline
This particular aspect has had the greatest surge in popularity owing to the Fifty Shades of Grey series. Bondage and Discipline can refer to a multitude of things. But generally revolves around the ideas of restraints, impact play such as spanking, flogging and whipping, and ideals surrounding those contexts.
By embarking on a B & D lifestyle one doesn't need to create a Bondage Room, or turn their bedroom into a sex dungeon.  You can simply embark on this lifestyle with a few basic handcuffs and a sensual feather tickler. It can evolve from there, or it can remain at that level.
Indeed, light bondage may not require any additional tools at all. It can simply involve a tie as a blindfold, hair pulling, or using a gown tie to make wrist cuffs – really it can be that simple!
Bondage requires an incredible amount of trust and patience
It is for this reason that it is considered to be a relationship builder, as it adds to the levels of communication between partners. In that regard, there needs to be 100% compliance for bondage and discipline to work. It is important to discuss the bounds and limits of each individual within the play before attempting it.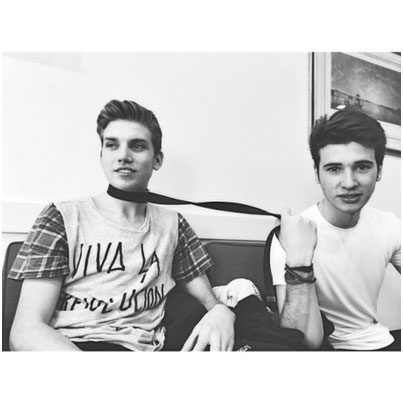 DS – Dominance And Submission
When people think of dominance and submission they think hard core and bordering on an abusive relationship.
A thing about BDSM is that it can be invariably any level. It can be playful as in the photo above, or it can be serious and more in depth.  Engagement of BDSM is dependent on the individuals involved.  Whilst BD does require certain elements of dominance and submission in the sense that one individual complies with being restrained. This is only DS at a basic level.
Dominance and submission requires a far more psychological interest and deals with the mind more so than the body.
In one sense, BD is about a set of behaviours, rituals and customs
Which sees one partner submitting themselves to another. This might be exemplified mentally, or physically with a leash or even a chastity cage, which is considered a form of dominance.  Levels of this can vary greatly between couples and relationships.
Some will only engage in this form of play within the bedroom. Others will incorporate it as a pivotal point of their everyday life. That being having a dominant partner dictate the every action of another. With the submissive being unable to perform anything of their 'own free will'.
This is a specific lifestyle set which does not appeal to all.
But there are some people who find great comfort in the idea of knowing that their partner has everything under control. Including when, where, and how they can urinate through the use of hollow urethra toys.  DS relationships may be sexual, and they may not be sexual. Erotic pleasure will come from being dominant or being dominated.
There does not even need to be a physical presence to be engaged with a DS relationship. With the power being transferred through communicative measures such as phones, emails and texts.  DS relationships are not always continually one way. With some couples 'switching' the dominant and submissive periodically as they see fit.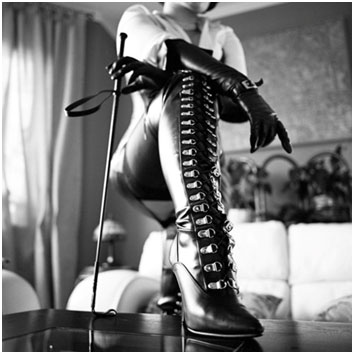 SM – Sadism And Masochism
Sadism and Masochism differs from DS and BD in the sense that SM specifically refers to the idea of inflicting pain and/or humiliation.
Whilst you'll notice that all three will in parts cross over with each other. These are three very distinct subsets of BDSM. It is this part of BDSM which often garners the most negative attention. As some people cannot comprehend the idea that some people are aroused through having pain or humiliation inflicted upon them.
Some people will instead associate this with domestic violence, abuse, or aggression.  A key distinction being here is that the submissive accepts and consents to the acts committed on them by their dominant.
It gets a little tricky here
Because not everyone will see, or even understand that consent has been given prior to the act despite the submissive being seen to 'beg' or 'plead'.
These types of relationships rely on a safe word which immediately withdraws all consent given. And indicates to the dominant that they are no longer 'playing' within a scene. To the outside though, it is often viewed to be non-consensual.
This is incorrect.
SM parties, for this reason, will often have very strict guidelines in when someone can interfere in another person's scene. Amd SM can be quite confrontational and is accepted to be one of the more extreme aspects of BDSM.  It should be noted though, that there are light versions of SM which include, spanking, CBT, Electro therapy and others.
Psychological Aspect of BDSM
We have thus far defined the idea of BDSM as a range of different activities which involve role-playing with one individual assuming a dominant role, and another (or multiple) individual(s) partaking in a submissive role. Engagement of these activities could often result in restraint, humiliation, power plays. And in some scenes, pain.
An extensive amount of research has been done with BDSM in mind. At one stage anyone that engaged in BDSM activities was relegated to being defined as psychopathological and having 'sick' tendencies.
Numerous studies have been conducted since Freud made this label
With some researchers suggesting that people engage in BDSM related activities are actually more grounded than their peers who simply engage in regular sex.
Indeed, work published by Dr Andreas Wismeijer, a psychologist from Tilburg University, found that people who engaged in BDSM related activities did not have any psychological differences than general members of society. And that if there was any differences, the people engaged in BDSM related activities differed in a favourable direction.
Dr Wismeijer, attributed this to being that people that engaged in 'kinky' sex were to be deemed as more extroverted, open to new activities and experiences, and ultimately less neurotic.
Why?
Physically engaging in BDSM is only part of the scene
Where a scene refers to a session of time involving 'play' between willing participants. We have already noted that in the majority of BDSM there will an individual considered to be a submissive. And an individual considered to be a dominant.
What we haven't acknowledged is the effect that the different roles have on the body.
Research conducted by Brad Sagarin in 'Pscyhology Today' noted that both dominants and submissive recorded an increase in relationship closeness from before to after a scene. Whilst this can be attributed to normal sexual intimacy,
Sagarin decided to take it a step further.
On top of relationship closeness, there was also a decrease in psychological stress despite there being an increase in physiological stress (Sagarin et al., 2009).  This was measured by the level of the hormone cortisol that was in the body. What this disconnect between psychological and physiological stress indicates is the possible prevalence of an altered state of consciousness.
Understanding BDSM
After further tests were conducted with the use of switches (people who could switch from being in a dominant to a submissive state). And they discovered that both submissive and dominants would enter two different states of consciousness during the scene.
A submissive would enter into a state called "transient hypofrontality" (Dietrich, 2003) which sees the body develop an ability to cope with pain as well as give sensations of floating, peacefulness and an inability to track time.
In contrast, a dominant would enter a state defined as "flow" (Csikszentmihalyi, 1991) which would grant them extreme focus, by decreasing their self-consciousness resulting in the prime performance of a particular task.
This is a state that does not frequently enter 'standard' practices of sex. It can be attributed to an individual's psychological performance.  Seems that research has now indicated that people who engage in 'kinky' or alternative sex, are more adjusted than their peers!