What to do when sex becomes monotonous? How to spice up sex in a relationship? It's time to try something new and buy sex toys for a couple. They make you look at the sexual connection in a new way, add new sensations, and make you believe that sex can be explored endlessly.
But what should you choose? Just grab your spouse or your new dating partner, and let's dive in!
Best Sex Toys for a Couple
Today any sex shop can offer a huge variety of stimulation toys that help you organize your kinky leisure. Beautiful, gentle, passionate, and excellent sex gives a feeling of fullness to women and an unusual experience to men.
Which sex toys for two should you try?
Vibrator for Couples
Even ordinary dildos and vibrators will add variety, but it is still better to use a less selfish device for joint games. A vibrator for couples is just one of those things you can do to spice up sex. One tip of this V-shaped toy is placed on the clitoris, and the other is inserted into the vagina. The man does everything as usual.  And the woman is stimulated from two sides, and the man gets a narrow vagina and vibrations.
Butt Plugs
That's another toy appropriate for both partners. When partners are completely relaxed, stimulation of the anus is a powerful part of the erotic process, where anal toys for couples acquire a special role.
When the anal plug is inserted into female anus, the vagina becomes narrower, giving both partners unbelievable pleasure.
Double Strap-on
Continuing the theme of anal toys for two, we'll talk about strap-ons, which have gone far beyond the range of lesbian games. An increasing number of traditional couples are using these toys. Men, finally, have stopped being ashamed of the fact that anal stimulation turns them on. When choosing a strap-on, pay attention to couples models. One tip of such a toy plunges into the vagina and massages it from the inside.
Sex Swings
Different heights, excess weight, injuries – these reasons significantly limit the possibilities of finding new positions. What are the hottest ways to spice up things in bed?
With the help of the sex swings, all obstacles disappear! A couple can enjoy any kind of sex by fixing one of the partners at the desired height.
Teledildonics
How to spice up sex during quarantine when you can't see each other? The best sex toy for people who live at a distance is teledildonics. The device consists of two elements – a vibrator for a woman and a masturbator for a man. By connecting to the Internet, partners will engage in real virtual sex. For example, if a woman moves a vibrator, a man feels all her movements and vice versa.
Blindfolds
By restricting your vision, you can get a very exciting experience. Limiting any senses helps to focus on other feelings and to explore something new. For example, your partner's touch seems more sensual and arousing.
Special blindfolds are great sex toys, as they do not interfere, do not restrain your movements, but at the same time give new sensations to both partners. Try experimenting, taking turns covering each other's eyes with the mask. You can experience a unique sensation if you blindfold both of you or add bondage to the blindfolds.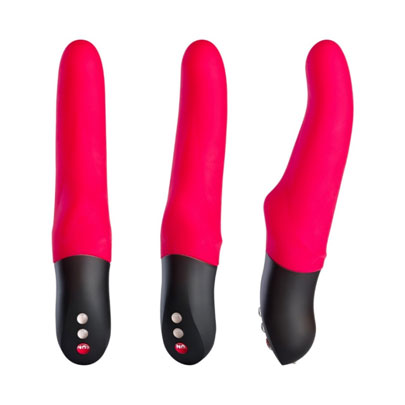 5 Important Tips for Safe Sex Toys Use
Here are a couple of tips to keep your sex safe.
Discuss with a partner. Buying a toy for a couple may cause a scandal based on the thought "Don't I satisfy you?" Discuss with your partner the possibility of using any toy in a sex game.

Choose wisely. Approach the purchase wisely and buy the things you really need. Erection problems? Pay attention to cock rings. Difficulty with orgasm for her? A clitoris stimulator can solve the problem at once.

Study the instructions. "We'll figure it out on the way" is a bad option. Before introducing a toy into a sex game, learn how to use the device. An unpleasant first impression can discourage you from trying again.

Remember about hygiene. You need to wash and disinfect the toy before and after each use.

Use a lubricant.

Comfort is the heart of pleasure, and the comfort of using sex toys is connected to lubrication. If your natural lubrication is not enough, use special means. The

material and the lubricant should be compatible

.
Final Thoughts
There is no universal answer to the question of how to spice up sex drive. After all, we all have completely different bodies, tastes, interests. For some, whips and gags will help; others need more gentle kissing. The needs of your body are the key, and you have to learn them.
We hope that our list will help you to discover your sexuality! Please share your experience with us.
What are your favourite sex toys for couples?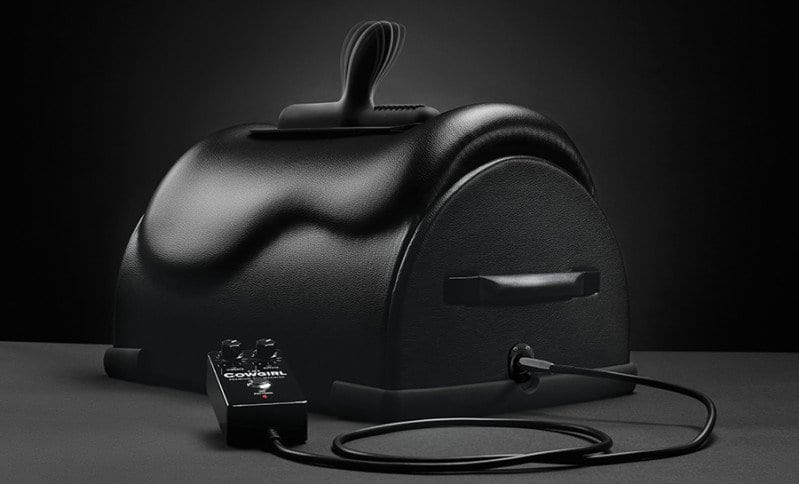 Benefits of Sybian Sex Machines for Couples
Both new and old couples can benefit from adding Sybian Sex Machines to the bedroom. Privacy of the bedroom is the perfect place to explore new sensations, learn about each other's likes and dislikes, and build emotional intimacy. Using a Sybian sex machine can benefit couples for many reasons. Read on to find out more.
A sex saddle or Sybian is a furniture-sized sex toy designed to be mounted. A sex saddle includes a base with a seat plus dildo-like attachments shaped like a penis, finger, butt plug, etc.  Machine is controlled by a remote. One rider mounts the Sybian, inserting the attachment into their body.  Sex saddle is powered on and begins to move, thrust, and vibrate.
Break the Routine
Has your sex become routine? A Sybian can break the monotony and create excitement. While one partner is riding the Sybian sex machine, the other partner can support them from behind. One partner can also control the machine as the other rides.
 Enjoy More Orgasms
It is no secret that in any relationship, one partner may have more orgasms than the other. Introducing a Sybian into your lovemaking can help both partners have more orgasms.
Sybian sex saddles are made to deliver powerful orgasms. Sex machines have multiple settings that allow you and your partner to explore what intensity feels the best. A sex saddle can also ease the pressure off each partner to take charge of your orgasm. Taking the pressure off can help both of you relax and enjoy the moment.
Build Trust
Not only can a Sybian sex machine produce more orgasms, but it can also help build trust between partners. Introducing a new sex toy into the bedroom can be intimidating.
Still, once you become open to the experience, you may find you are willing to try different positions and become more communicative about what pleases you. It takes much trust to "perform" with a sex toy, but it is a great way for couples to communicate what they need easily.
 Customized Sex
As mentioned above, Sybian sex machines have many different settings and attachments. People of all genders can use Sybian sex machines. Switch out the different attachments to stimulate the clitoris, g-spot, or p-spot. Start slow and steady at a lower setting and then increase the intensity.
Practice Makes Perfect
Sybian sex machines can be used with a partner, but they can also be used alone.
If a relationship does not last, you can still have a reliable sex partner waiting to pleasure you whenever you are in the mood. The best part is that a Sybian will never grow tired and will always listen to your commands.
Try a Sybian Sex Machine
A Sybian sex machine is the perfect sex toy for couples. A sex saddle can help couples break a boring sex routine, enjoy many orgasms, build trust, and learn more about each other's preferences.
Sybian sex machines can be used alone or with a partner, making them a worthwhile investment. Talk to your partner today about adding a Sybian to your bedroom.