Cheap and Creative Indoor Date Night Ideas
A standard dinner-and-a-movie date night can get dull after several rounds. So an Indoor Date Night should not be boring as you can explore creative date night ideas that will spice up your relationship. A better alternative would be exploring at-home date night ideas. You don't need huge amounts of cash to plan a creative date that will stay in your memories and make your love blossom even more.
At-home dates remind you that your relationship can be fun and exciting without all the bells and whistles. Whether you want quarantine-friendly ideas, you can have a simple date that would turn out to be one of the best experiences you ever had as a couple.
Here are fun ideas you could set up to keep the spark alive.
Watch a Movie From Your Childhood
If you want date night ideas without spending money, you could pick a good movie from your childhood to watch. We all have a watch list, but you could make your TV time more special by exploring titles outside your usual queue. Line up some of your childhood favorites and share a piece of each other's experiences.
Even in the age of television, you will always cherish nostalgia. Pop a bowl of popcorn and get in pajamas while streaming your childhood favorites. See if you can remember the scenes and quote a line or two.
At-Home Spa Parlor
One of the best date night ideas for home is giving your partner a massage in your home spa. Have comfortable clothes or pajamas and put on an interesting movie.
Sit back and relax while your partner gives you a relaxing foot massage. Have a bowl of warm water to rinse the feet. Also, exfoliating foot scrub and a moisturizer will make you feel better. Add some dramatic effects by dimming the lights or lighting aromatic candles with calming music in the background.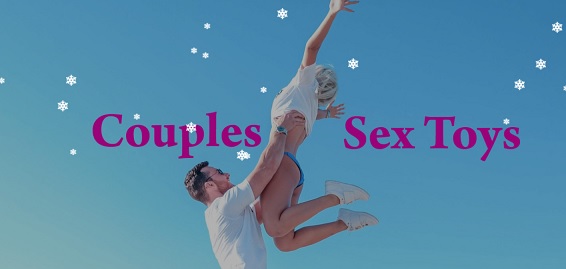 Dance Your Heart Out
When did you last dance together? The best date night ideas for couples involve both of you getting intimate and physical. A good way to connect is through dance and music. Take your better half out for some spins to tunes that arouse great memories.
If you're not the best dancer, find dance tutorials on YouTube to master a few moves.
Play a Game Together
If you're asking what are good date night ideas, you could enjoy a game you both love. Some competition can draw you closer.
Commandeer your kids' gaming system and uniquely stretch your mental muscles. You could also try a classic board game if you fancy some nostalgia. The loser does the others' chores for some days.
Bake a Sweet Treat
For couples with a sweet tooth, combining effort in baking a sweet treat is a good indoor date night. It engages both of you in something you don't do often, and you also enjoy something delicious afterwards.
Make a decent dessert if you're ambitious, or if you're short of time, break out a boxed mix.
DIY a Photo Booth
Get into the mood for some photos. You don't need fancy equipment as your smartphone can take incredible photos. Search for ideas online and create the experience at home. Print out props to add some funky flair.
Have a Paint Night
You don't have to be a born paint artist to try painting. Moreover, one of the best ways to connect with your spouse is exploring your creativity and expressing yourselves through painting. Painting with your partner offers an incredible experience full of laughter, happiness, and fulfillment.
Get paint supplies at stores and set up a date night painting session where both of you can have fun. You can set this up outside or inside to spend quality time together while drawing fun things. You can find different painting techniques on the Internet and try the ones you liked most. Some of them are not only easy but fun, too. For example, you can try hand painting. It's relaxing and easy and you don't need any brushes to do it.
Collaborate on a Craft
Another way you can get closer to your partner is through exploring a craft together. This could be anything, so you can find ideas anywhere. Platforms like Pinterest offer some of the best ideas you could try, including ones that could help you transform your home.
Even building a shoe rack at home would be a good bonding session. You will always have memories of that experience whenever you use the item. Crafting offers limitless possibilities, so you can replicate your dreams on many things. A good suggestion would be each of you listing their ideas and then voting on the most suitable thing to start with. It does not have to be a single thing, but you can work on several items.
 Dates should not always involve something complicated and expensive.
You can enjoy incredible moments indoors. Be creative in choosing the theme of your date night and you will have fun without breaking the bank. How do you keep your relationship going after being together for years? And how do you keep it going with the current Covid outbreak and restrictions?

Click & Collect Shopping Adultsmart
Adultsmart is conveniently situated at 12 Production Ave, Kogarahin Sydney's South.  The telephone is (02) 9533 7217 and the Covid trading hours that are subject to change are 9am-10pm Monday to Sunday.
Click and Collect Services allow you to order and pre-pay for your purchases online.  You can browse at your leisure when visiting an online store and choose the items that you could otherwise not do in store because of Covid restrictions.  It also allows contactless purchases if you choose to utilize a service like Adultsmart.
Click & Collect Sydney Adultsmart
Greater Sydney has now been thrown into lockdown until at least July 30, 2021 so why not take advantage of the Click & Collect Sydney Adultsmart.  With over 800 positive cases in Sydney over the past month the third extension of the stay at home orders was inevitable.  Adult Lifestyle Center Kogarah is an essential service retailer providing condoms, ED products, marital aids, lubricants and more.
Adultsmart Australia's premier online adult store services online orders throughout Australia but will now offer a Covid Safe Contactless Click & Collect Service.  Whilst servicing our internet orders via Australia Post we will also be able to provide a same day Click & Collect Service.
The priority is to provide our valued customers with products and services with their wellbeing in mind.  This new click & Collect Service has been brought into effect to enable local customers with another option in which to receive their purchases.
NEW Click & Collect Contactless Service
For residents and customers adhering to all travel restrictions in Sydney during the stay-at-home orders – purchases may be collected from the store on a contactless basis many times on a same-day basis.
How To Use Click & Collect Service
Choose your items online at the adultsmart online adult store.
Go to the check out page and fill in the comments field prior to payment the words 'Click and Collect Service'.
Pay For your Goods.
You have two options here.  Ring store and request your order to be prepared N.B. Allow 4 hours to pick and pack the order.  Or Wait for a return email that your order is ready for collection.  Allow 1 business day.
Attend the store with a print out of the invoice and your drivers license or other photo id.
Your invoice/proof of purchase and license will be viewed.
Pick up your goods from the Orders processed table at the front of the store.
It's as easy as that – contactless pick up.
Please note that once you pick up the item Adultsmart will not be responsible for loss or damage to the items excluding manufacturing issues.
During Covid the Adult Lifestyle Centre Kogarah will remain open as an essential service providing products recommended and prescribed by doctors and other health and well-being professionals.  Contactless purchases are available in store and each store is active in ensuring they remain as Covid safe as is humanly possible.
Although browsing is not allowed, customers are allowed to come in to choose whilst purchasing products.  It is mandatory that face masks be worn, social distancing is adhered to, no groups or couples shopping and contactless counter and purchasing options are encouraged.
Article courtesy of Adultsmart Blog