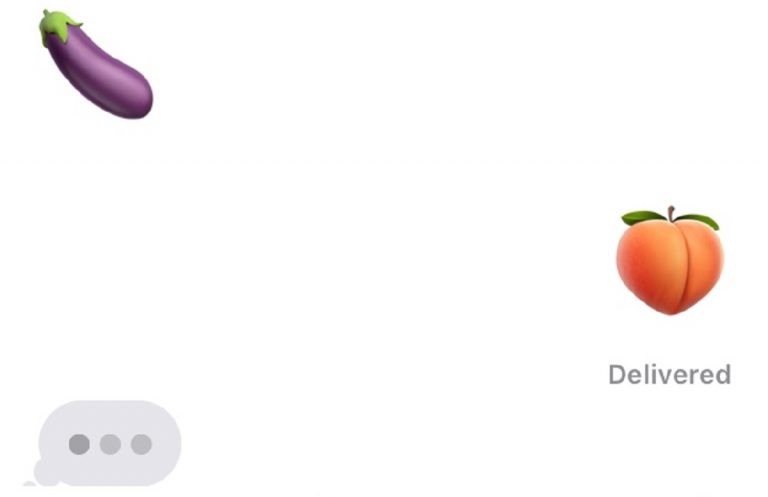 It's no secret that people love Sexting. So, it's the new thing that keeps everyone connected, no matter where they are or what they're doing. It's a fairly new addition to the typical sex life that lets you bring your bedroom antics out of the bedroom.
Most of all, it's just fun. If people didn't enjoy doing it, they wouldn't have started doing it as soon as cell phones became the norm. It's also fun to just look back at how this new way of sex came about over the past few decades.
Phone Sex Started it All
Back in the days of corded phones and lines that anyone could drop into, men and women had to fight for the privacy to masturbate with them. They'd take them into their rooms or wait until no one was around to call their sex buddies. Having phone sex was so much fun that people started offering it for money. If you were good enough at getting off, you could have people call you from all over the world just to masturbate and listen to you do the same. It was the use of technology that would start a way of life.
Texting Made it Better 
Then came cell phones. These handy little things stayed in your pocket, no matter where you were or what you were doing. The best thing about them was that you didn't have to call someone to talk to them. All you had to do was hit a number key a few times to type out a letter.
These letters became words and these words became sexts. You can sext anyone at any hour to let them know that you were horny and thinking about them. It could done in silence and that's what drove so many young people toward it. Didn't have to wait to be alone and away from their parents.
They could be up in their rooms and clacking away on their phones with one hand down their pants.
Then Texting Got Better
As technology got better, so did texting. Gone were the old ways of using number keys to type out your sexts. Now you had a fully functional keyboard at your disposal.
You didn't have to think about what you wanted to say. All you had to do was type it all out as it was happening. It created a groundswell of new sexters who never did it before because it was too much effort. Now it was easy as using a computer and that helped people sext whenever they were horny.
No orgasm ever had to be had alone again. Each one could be shared with friends and lovers around the world and it was never a challenge to turn someone on with your words. It was the same kind of innovation as the VCR.
Porn became easier to watch at home, so the industry around it grew. The same exact thing happened with sexting.

Cameras Upped the Ante
Final evolution for sexting came in the form of decent cameras. It wasn't long before each and every phone had one. Along with being able to take great pictures came the ability to send them instantly. This was the final addition that sexting was waiting for.
Anyone could take a picture of anything and send it in the heat of the moment. It not only opened up sexting to a whole new reality but also invited fetish sex.
Suddenly BDSM could be a part of anyone's sexting and they happily added it to their orgasms.
Finding Sexting Partners Easily
Of course, all of this ability to sext doesn't mean anything if you can't find the people to chat with. That's why there are so many sites dedicated to bringing you the girls who love to sext just as much as you do. Places like Arousr are perfect for finding a sexting partner.
It's filled with women who are always horny and always in the mood to sext with someone new. They also have everything that they need to make it all happen. They can send pictures, videos, and even talk right on the phone while they do it. It's the best realization of sexting and is only getting better as time goes by.
But always be careful when sexting because of fake sexting.
New Technology Will Bring New Sexting
None of this is to say that sexting has already reached its highest level. It's quite far from that, actually. New technology is coming out all of the time.
This new technology will turn sexting into something totally unrecognizable in the coming years. It's already proven itself to be part of the adult lifestyle and will continue to evolve with it.  Best thing to do is to just keep up with it and have fun sexting.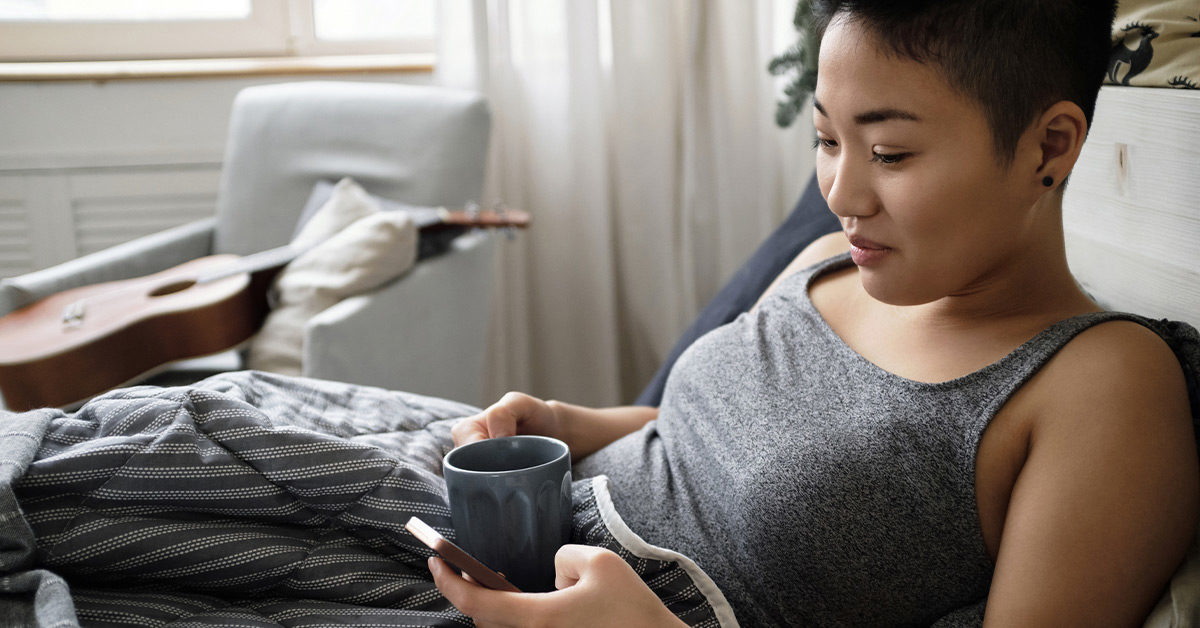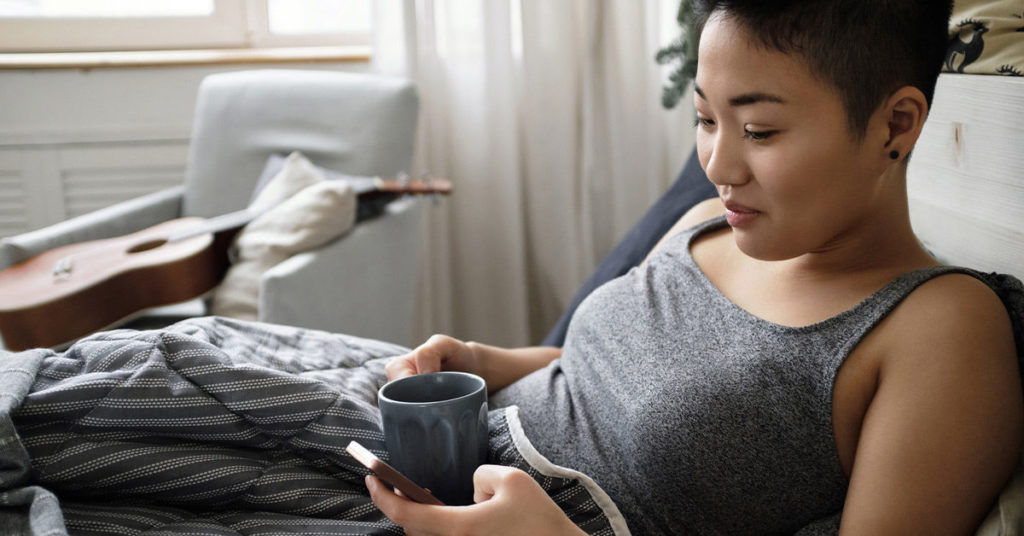 Phone Sex for 18+ Teens
A growing trend these days is phone sex. Couples in long-distance relationships often do this to keep the excitement going. At the same time, young people who have just entered adolescence feel the urge to have phone sex due to hormonal changes.
Don't worry if you are experiencing this desire. You are not alone in being interested in having phone sex with the opposite sex. There are many people like you who want to experience this passion regularly.
Not Everyone Experiences Phone Sex at the Right Time.
Experiencing phone sex and experiencing phone sex on time are two different things. You need to understand that most people desire phone sex on a daily basis for a certain period of time. Watch porn clips at night or late in the morning or whenever. However, the sad fact is that not everyone experiences this passion on time.
Imagine if you were in bed and wanted to have phone sex with someone at two in the morning. What if your girlfriend is already asleep, or worse, not your girlfriend? How will you meet your needs in such a situation? Remember, pornography is not the ultimate solution.
Sometimes you need real experience, a real voice and a real person on the other side of the call who can say dirty things and make you feel excited. This is where the real fun begins and where dominatrix phone sex comes into play.
Phone Sex at Any Time
Now you don't have to plead with your girlfriend whenever you want to have phone sex. Yes, you read that right. All you have to do is dial the Dominatrix phone sex line number and talk to a real person. And believe it or not, every time you talk to the opposite sex on these sex lines, you'll feel more excited than ever.
No robots, no AI, no pre-recorded voices. It's all real. You talk to real people and have fun with real people. The best thing about Dominatrix Phone Sex is that the person on the other end of the phone call listens to you carefully and obeys all orders.
What more do you want tonight? Dial Dominatrix Phone Sex Line now and start having fun.
What is the Future of Adult Video Chat?
Nowadays, it's hard to imagine a world without streaming and live video PC game. Major social media outlets and news stations rely on live streaming to deliver fresh unwritten content, and thousands of people around the world are quarantined during the Cove 19 epidemic, realizing offices and relationships to continue. Virtual chatting is essential in time.
Our growing reliance on this technology in all media circles, including pornography, certainly raises the question.
What next?
Switching from traditional pornography to interactive live cameras is revolutionary in itself. Porn fans no longer just have to watch their favorite scenes. With live cams, they can interact directly with the models and even command the flow of the show together in most cases.
Most major platforms go one step further by incorporating teledildonic features. Teledildonics allows sex toys to be stimulated over long distances through the power of the Internet. On cam sites, these toys respond directly to customer suggestions, so you can literally make a mail girl less than a mail girl.
Interactive Sex Toys
Today there are also two-way interactive toys that can activate both partners when activated as long as they have synchronized devices, but to date, there is only one popular LifeCam platform that has made these types of teledelonic successfully added toys to your interface. Flirt 4 Free. Let's hope more cam sites follow it soon.
TeleDeLonics is not limited to remote control or sound stimulation. Some toys can be adapted to pornographic media so that you can feel them in agreement or move them up and down to your favorite scene.
These toys are best used in conjunction with an Interactive VR Porn headset.
Since the advent of VR (virtual reality) technology, some industries have invested more in it than the video game industry. But while VR headsets clearly deepen gaming, their recent widespread availability also gave rise to a trend that sci-fi writers could only imagine.
VR chat.
This allows users to go to the 3D virtual world in real time with other players as a custom avatar. They can use microphones and speakers to communicate freely with others. Headset allows them to move and communicate with each other and their surroundings.
Due to community guidelines VR's networked applications will not be found on your PlayStation. But on the Internet's best webcam sites such as CAM4VR and Chaturbate.