Sooner or later, almost any couple, even a very conservative one, will want to try themselves in the BDSM sex experience. If fantasies have passed into the category of specific plans, then you should think about which BDSM toys will undoubtedly come in handy for mastering a new milestone in sex. But remember that sex experience is necessary to be pleasant both for a man and a woman.
We have compiled the top BDSM toys that must appear in the bedroom of every BDSM couple and diversify your sex experience questionnaire. So grab your kinky partner and let's dive in!   
Blindfolds
Sensory deprivation is often the basis of BDSM sex experience. When one feeling disappears, the others intensify. Take away the ability to see, and suddenly every sound, every smell, every touch, and every taste becomes an exciting, mysterious adventure.
You have many options to close your eyes. Sex toy sellers offer a wide range of essential items, from simple blindfolds to hoods. Items in your home, such as a sleep mask or a wide silk scarf, are an affordable and effective alternative.
Mouth Gag
Another feeling that can be turned off for a while is the ability to speak. For these purposes, BDSM lovers use a ball on a belt, but holding it can be difficult for people with jaw problems. In this case, it is better to use a ring gag. Of course, a scarf tied around the head and between the lips can be used as a gag.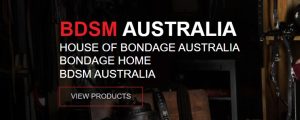 Cuffs and Straps
This is another element that is often found in the BDSM sex experience, and there are many options. The soft basic velcro wrist straps and/or leg cuffs are great for beginners.
Zippers and handcuffs are something you should avoid as a beginner, as they can tighten your skin and put unpleasant pressure on your wrists, causing nerve damage. A plastic tape can irritate the skin and pull out hair.
Wartenberg Needle Wheel
The Wartenberg wheel is a beautiful toy that should be included in any BDSM toolkit and mark your sex experience signs. The wheel looks like a round pizza knife, with needles or tiny thorns on the edges. It is necessary to apply the accessory on the skin very carefully and gently, as the skin can be pierced under intense pressure.
First, try it on yourself and find the optimal pressure, and then experiment with a partner.
Clamps
Nipple Clamps offer many opportunities for love play. They can be used on the labia, scrotum, nipples, tongue, and other parts of the body.  Adjustable clamps have the lightest grip, while the Japanese clamps are for those who can handle a lot of pressure.
Canes
Punishment sticks are available in a variety of materials such as wood, acrylic, and plastic. Their hits can be very painful. It doesn't take a lot of strength to hurt and leave marks with a stick, so be patient and control such sex experience details.  Best places to hit with a stick are in the buttocks and thighs.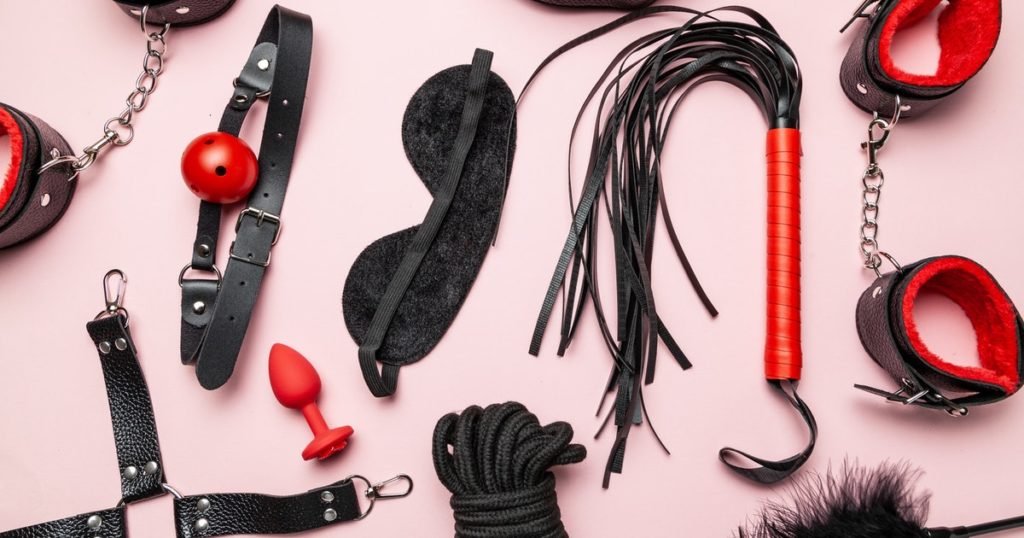 Lashes
Different types of lashes create different kinds of sensations. Lashes with many wide, soft stripes are the most delicate; their touch resembles a deep tissue massage. The most delicate lash is made of deerskin and suede, followed by denser and more artificial leather.
For a painful feeling, you need to choose a lash with thinner stripes. Whips made from rubber or nylon laces are exceptionally stiff.
Paddles
A favorite toy of many BDSM lovers because this accessory creates a lot of different sensations. It is made from wood, metal, plastic, leather, and many other materials that evoke different feelings. Some of them have soft padding on one side for a deeper feel.
Final Thoughts
Beginners who want to plunge into the world of BDSM sex experience should start their dive with the simplest and most soft toys and devices. Gradually, having acquired the proper experience, they will acquire more sophisticated products for a variety of sexual practices and achieve the highest levels of sensual pleasure.
Which toys have you already tried for spicing up your sex experience? Have you tried such a sex experience before marriage? Which one is your favorite?
Hand Signals and BDSM
It was brought to my attention the other day as I was placed back in training at the adult lifestyle center on the complexities of Hand Signals and BDSM.  Nuances and the excitement of learning protocols. So, I say I was placed back in training but that isn't exactly true.  I was given a rather stringent crash course in Hand Signals, some of which I had been negligent of. Others I couldn't tell if I was being bratty or generally had not seen.
I have never described myself as a submissive
It has never been part of my personality or my general vibe. But to my partner, in my dynamic, I am his submissive, gladly and without hesitation occasionally with sass.
 Our dynamic has progressed to 24/7 over time and has evolved into something of our own making which we are both comfortable with, with our own rules that are not wholly dominant/submissive, Master/slave, Daddy/lg  but our own creation with our own protocols.
But we do have hand signals.
So I thought I would write a little something on developing hand signals in your own dynamic and share some of ours for an example.
When introducing any new protocol and hand signal it is essential to introduce things slowly. Never go into things with all the new signals all at once. One or both people are going to forget. First have the conversation about implementing something new, making sure that both parties are on board and comfortable.
Then begin with one. Once the submissive is confident and able to follow this command appropriately, recall what it means in private and in public this demonstrates that a second command can be introduced.
With all commands, it is important to be patient
as the submissive is learning and understand that it takes time if  many commands are introduced. If the commands are many and varied, it can be daunting and submissives, depending on their experience, may forget some of their commands.
It is important to check in with them before delivering any punishments, discipline or berating. Is it because they forgot because they became confused, or did they forget because they did not care or respect the directives?
Next is to decide how the signals will be shared.
It is important to keep these consistent, again to limit confusion but also so that the sub knows where to look for the signals. If a dominant is always changing where they are signaling their hands, a submissive will never know where to look and may become anxious, confused or stop trying to look for the signals.
Basic Ones to Use
Closed fist: Stop.
This could be stop talking, stop doing what you're doing and pay attention. Out of all the hand signals, this might be the only one that could shift in where the dominant holds their hand.
Fist closed, one finger pointed. Come here.
Usually the finger is pointed where the dominant wants you to attend. In my experience it is by their side. This is also at once, not in a little while, not dawdling. But right now.
Fist closed, two fingers pointed: Come here and Kneel.
This is an extension on the above but includes kneeling. It should be discussed and specified between the dominant and the submissive what position should be assumed when asked to kneel. Be aware that it needs to be what is comfortable, accessible and achievable.
Eg, if you have someone who can't sit on their knees for long periods of time because of an injury, this will need to be taken into consideration. For some, simple down on the knees will suffice. For others, you might try the submission position which is down on the knees, slightly parted with hands lying open on the knees, palms facing up, head bowed, or eyes downcast.
Fist closed, three fingers pointed: Go and wait.
This is a nice subtle one to be used when the dominant needs time, space or when the dominant would like the Submissive to go and wait. If this signal is used in a public place and a "waiting Place" has not been determined, this could mean the Dominant needs space.
When out and the Dominant specifies a particular waiting place for the submissive and enacts this signal, the submissive should go and wait there for the dominant or for further instruction.
These are just a few commonplace hand signals that can be used and built upon.
Several others worth mentioning
Spinning a finger: Get naked. The submissive should remove all of their clothes.
Thumb and forefinger in an upside down C: bend over. The submissive should bow over, exposing the bottom.
Finger to the lips with eye contact: Kiss. Pretty simple but can be very intense when a dominant summons you from across the room and demands a kiss.
You can experiment with these, create your own, build on them.
Building on signals means using several signals in a row. Think sign language but Kinky. Remember whenever using signals that they are agreed on by all parties and that you have consent to use them.
Don't overwhelm your submissive and give them a print out or a list and demand they memorise them. Work on them together, that way they will become special missives.